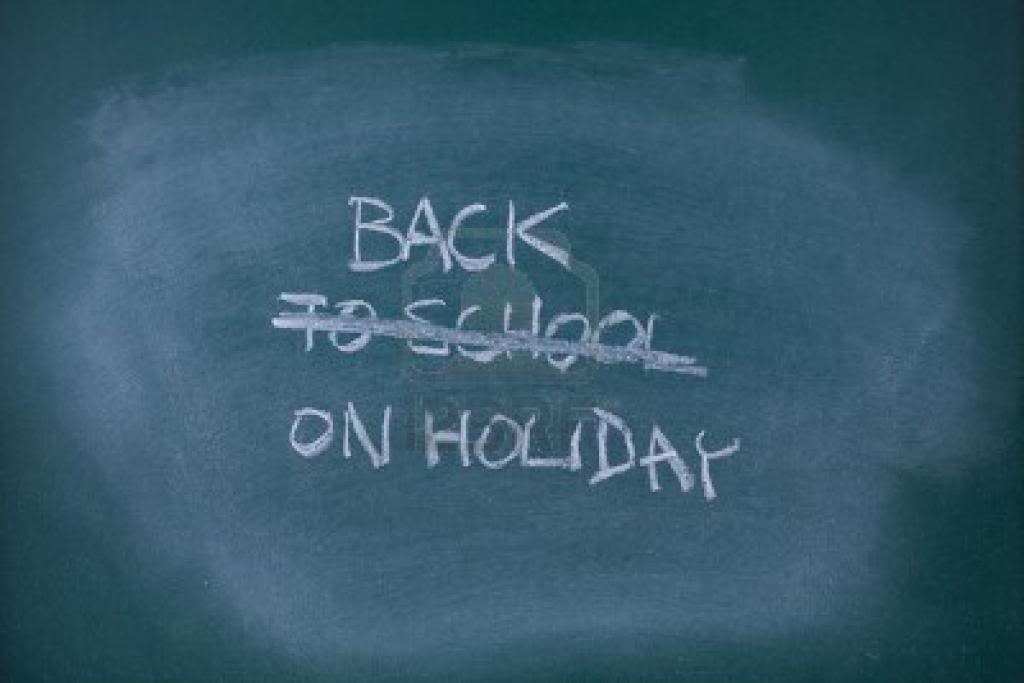 Is your child off from school and you don't know how to keep their mind active, stay sane or be able to go to work?  With a few school off-days and holidays approaching, check these places out before calling a babysitter or taking the day off. Considering asking your child's friends to join them. We'll keep adding to the list as we build it– so please add your suggestions in the comments below!
Prices and times reflect "day-off" camps and not full weeks of camp like Spring Break, but most of these listed offer week long camps when the time comes.
Homerun Baseball
(Friendship Recreation Center- 4500 Van Ness St, NW, Washington, DC 20016)
Coach Mac and a full coed staff will lead the camps. Players can expect the same format as the summer camp and we will play two games each day. Camp is from 9:00am to 3:00pm with early courtesy drop off starting at 8:00am. Ages 4-12. Cost: $100.  There is an aftercare option, which will run from 3:00pm to 6:00pm for an additional cost.
DC Way Soccer
At DC Way camps, the philosophy is that players learn best when they are having fun. They use simple and engaging games to challenge players and teach them essential skills. The program is for anyone at any level. Even without ever playing before, they guarantee your child will enjoy our camp. They create a soccer-related environment with lots of exciting and challenging activities to ensure falling in love with soccer and sports in general. Focusing on speed, footwork, 1v1 moves, creativity, vision, confidence.
Meet the Instrument No School Day Camp at National Conservancy of Arts
(1810 16th Street NW, 3rd Floor, Washington DC 20009)
(900 4th Street SW, Lower Level, Washington DC 20024)
Give your child a full day of fun on their out of school day! This camp is active and full of challenges with music lessons, music classes, music games, and art class. This camp will welcome a guest musician, who will introduce the cello. Hands-on experiences and opportunities to sing familiar songs with each instrument are a part of the curriculum, and children begin to develop an awareness of the distinctions among instrument families. Music exploration focus on repertoire that highlights each instrument's unique qualities, supported by group singing, movement activities and, when developmentally appropriate, an introduction to notation. Camp starts at 9 am with watercolor painting, and then musical yoga. At noon we have cheese pizza or hot dogs for lunch and recess at 12:30 pm. Morning and afternoon snacks included.  9 am – 3:30 pm– before and after care available

Dulles Sportsplex
(21610 Atlantic Blvd., Sterling, Va. 20166)
Bring your child to the Dulles Sportsplex for a day of fun when kids have off from school. If your child is between 6-12 and enjoys sports or wants to try new sports, this is the place for them. Your child will have fun, learning and playing sports. A few sports they may try are flag football, soccer, wiffleball, volleyball, basketball, kickball, team handball and others. Costs include lunch-  $45 (Full day: 9am-2pm) and $65 (Extended day: 8am-6pm)
The Player Progression Academy Camps
(Location depends on type of camp)
PPA Soccer and Hoops camps offer a great opportunity for players to continue their development and enjoy the quality coaching and environment during the summer and other school holidays that PPA offers throughout the year.
Arlington Parks and Rec Camp
(Location depends on type of camp)
Kids in grades K-5th will enjoy a variety of engaging activities including cooperative games, sports, nature fun & creative arts! Participants will choose from structured leisure activities during extended hours. Participants must bring a lunch and snacks. Various camps to choose from.
Little Loft Art Studio School Day Off
(7007 Carroll Ave, Takoma Park MD. and 511 11th St SE)
When school is out of session for parent conferences or professional development in Washington, DC or Montgomery County, send your child to Little Loft for all-day art fun! Day camp includes outside play time, an art project around a seasonal theme, choice time at our tactile stations and a vast collection of craft materials. Open to children in grades K-2. 9:00am-3:30pm. Optional aftercare until 6:00 for additional $25. $90/day
The Children's Art Studio
(N.W. Washington, D.C)
Have your child spend the day making art! They meet from 9:00am-2:00pm.  The cost for the day is $95. Email to save a spot. Also have camps for half-days.
Zenith Community Arts Foundation (ZCAF)
A DC-based 501c3 that's been around since 2000. SOAP is for week days when students do not have school, and families are looking for a full-day program to entertain and occupy their child/ren in Grades 5-8.  SOAP features: a METRO location; peer to peer socializing opportunities; multicultural, cross-curricular art lessons; hands' on projects with a variety of materials and techniques; reinforcement of self-reliance, personal responsibility, public speaking, teamwork, project management and other life skills; a low staff to participant ratio; and a safe and supportive, handicapped accessible environment.
Urban Adventure Squad (UAS)
(Location depends on day)
Each adventure day has a unique curriculum that is aimed at engaging Squad members at their own levels. UAS researches and plans their programs very carefully to make sure that Squad members stay physically active, intellectually stimulated, and engaged with community. Squad members hike in snowy woods, meet people with amazing jobs (folk singers, chefs, environmental educators, local composers), harvest lunch from urban gardens, visit former presidents' homes, go on scavenger hunts, create art and music masterpieces, lead service projects, and so much more!The programs run 8:45am-4:00pm each day and offer easy, drive-up pickup and drop-off. The cost is $70 per day, and all siblings are $50 per day. Cost includes snacks and transportation (Bus/Metro).
Mini Camp at Hoop ED
(Various locations)
Sports overload for girls and boys from 9:00am-3:00pm for $60. After care available. Many locations and dates!
DC Department of Parks and Recreation offer Fun Day
(Various locations)
A single-day program offering fun and enriching activities (such as sports activities, arts & crafts, and more) for children ages 6 – 12 years old from 9:00am-5:00pm.  DPR strives to meet the needs of District families when the District's public schools have planned closures. 12 DPR sites will hold Fun Day. Online pre-registration is required however there is no fee or application.
Round House Theatre
(925 Wayne Avenue, Silver Spring, MD 20910)
A full day of theatrical fun for grades K – 5 at the Round House Theatre Education Center when Montgomery County Public Schools are closed. Round House Education invites students to collaborate with their peers to create an original play in just one day! Each "Day Off!" features a new and exciting story genre to explore as well as a unique specialty skill. Specialties will include dance, music, puppetry, movement, or unique disciplines in the performing arts. 9:00am-5:30pm for $75.
Silver Stars Gymnastics
(2701 Pittman Drive Silver Spring, Maryland 20910)
(Also locations in Bowie, MD)
Gymnastics camp is appropriate for the beginner, intermediate and advanced gymnast. Your child will be able to build an athletic foundation for all sports through the strength, flexibility and coordination that only the challenge of gymnastics can offer.  Full Day: 8:30am-4:30pm, $65.00; Half Day: 9:00am-12:00pm, $50.00; Before and after care available.
Adventure Theatre School's Out Day Camp
(7300 MacArthur Blvd Glen Echo, MD)
Send your kids to come play with Adventure Theatre MTC and put your hours in at the office worry free – your kids will thank you (and so will your boss)! Kids in Grades K-5 are invited to come play from 8:50am-4:00pm. A full day of theatrical activities including a showing of a performance on their main stage.