I am the shopper of all groceries and planner of all meals in our house. And yes, I'm also the preparer — lucky me! Sometimes I'd love some input as to what my vegetable-hating children would like for dinner, and actually follow through and eat.  Some weeks I enjoy meal planning while most other times I loathe it. So I took to the internet and found all of us home cooking Mamas (and Daddies) some resources that help make meals a little easier and depending on your audience, perhaps more delicious. We've tried them all so you don't have to– just choose whichever selection(s) work best for your needs and lifestyle and don't forget to use those discount codes I've included.
All of these are also great gift ideas for friends who had a new baby or recovering in any way. These first 3 companies will deliver already-made meals to your doorstep by choosing the meal(s) you want!

Galley: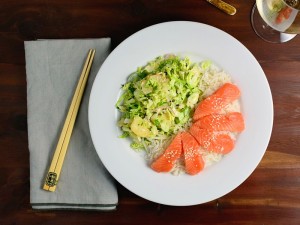 Delivering fresh, chef-made meals prepared from scratch to DC and Baltimore. You can download the app (which I love as it makes ordering simple) or go online and choose a healthy lunch or dinner to be delivered to you. Lunch orders are done on-demand as early as 11:00am lasting through 1:30pm, M-F. Order up to a week in advance or on-demand for dinner and choose a 30 minute delivery window. You'll get a text when your meal is on its way with directions to turn on your oven to heat it up for 10 minutes. It's healthy, delicious and is plenty of food. Dinner menus will always have either a pescatarian or vegetarian option. Individual meals range from $12-$16 or order a family meal for 4 ranging from $38-$54, you can also purchase a bottle of wine to go with your meal. Click here to redeem a free meal, you'll be hooked! Delivery is available Monday-Friday. **Now offering Kids Lunch Boxes!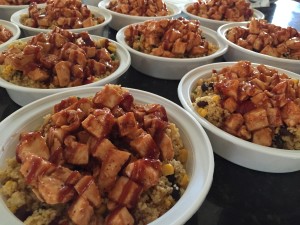 Kitch Kat:
Kat came up with the idea that she could cook better than takeout for her friends and soon– the healthy and well-balanced meal service took off. Order by Friday by 5pm and your meals will be delivered on Monday evenings between 5:30pm and 8:30pm. The idea is Kat cooks on Mondays and delivers it to you so you'll have meals all week long. Currently KitchKat is delivering to NW DC and Capitol Hill; Chevy Chase, MD; Bethesda, MD, Silver Spring, MD (20901, 20910) and now Takoma Park (20912). Meals range from $7-11 with a $25 minimum. The meals go into 16oz and 24 oz microwavable, freezable and recyclable containers. I ordered 3 meals and my husband and I had plenty of food for 2 nights. Just reheat the prepared meals and voila you've got a healthy dinner.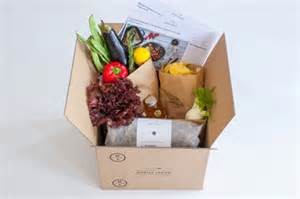 As you've probably come across, there are also several delivery services that will ship you a box of fresh, pre-portioned ingredients along with recipe cards for you to prepare the meal at home. I like these because you don't need to grocery shop or meal plan but you still have the experience of cooking your own meal. You can log in to your account and customize your delivery depending on whether you like the meals they offer that week, choosing to skip a week whenever you'd like. Most have options to purchase a 3-day meal box to serve two or four people. Blue Apron, Marley Spoon and Plated are three delivery services our family has tried and we're hooked on.