The DMV area has an abundance of live productions whether it be theater or music, there's always something going on. Expose your Bambinos early and help develop their appreciation for dramatic arts and rhythm. This summer you can also see performances involving live music and outdoor movies. We've added a list of well-known musicians and venues at the bottom.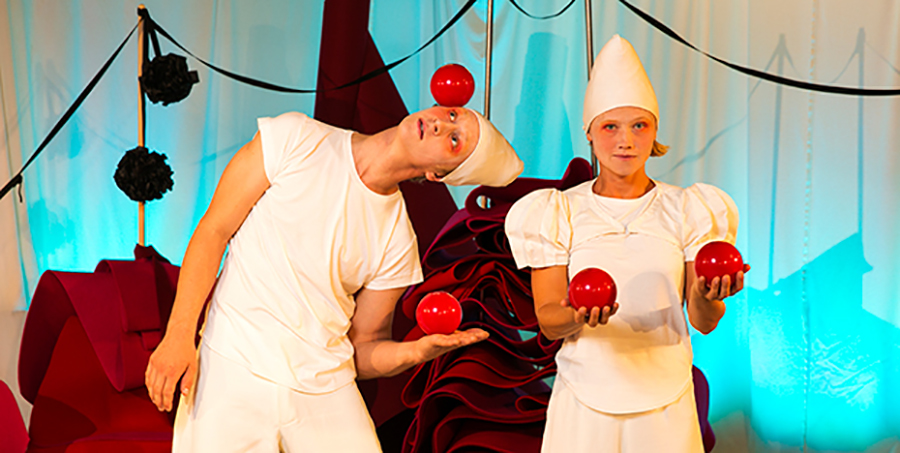 (Marmalade at Atlas Performing Arts Center)
Discovery Theater is part of the Smithsonian for Young Audiences. Shows are generally on a weekday at 10:15 and 11:30 however there are some shows that will have weekend performances. August and September they do not have shows.
In addition to The Puppet Co Main Stage, they also feature a series called Tiny Tot shows. These are geared towards the younger audience (0-4 years old) with a shorter show for $5.  Show titles vary each week. (7300 MacArthur Blvd. Glen Echo, MD. 20812)
Millennium Stage at The Kennedy Center presents free performances everyday, no tickets required! Shows typically begin at 6:00pm.
Puppet Playhouse at Encore Stage & Studio- Sept 21 – Oct 6, 2017
(Located in the lower level of St. Andrew's Episcopal Church-4000 Lorcom Ln Arlington, VA 22207)
Characters come to life through the art of puppetry! Join us for the newest production of Encore's Theatre for the Very Young series. Explore classic tales with a special twist at "Puppet Playhouse Presents…"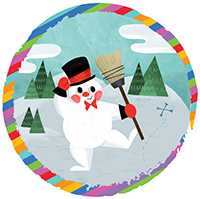 Frosty the Snowman at Adventure Theatre- Nov 17 – Dec 31, 2017
(7300 MacArthur Blvd. Glen Echo, MD. 20812)
Do you want to build a snow man? How about watching him spring to life in front of you for one day of adventures before he melts away? In this merry wintertime romp, chock-full of chuckles and comic antics, Frosty dances into the hearts of kids and adults alike- even the heart of one near-sighted cop- through his uproarious antics. Recommended all ages.
Charlotte's Web at Imagination Stage- Nov 18, 2017 – Jan 7, 2018
(4908 Auburn Ave. Bethesda, MD. 20814)
In this beloved classic (now infused with live music!), Fern, a soft-hearted farm girl, forms an unlikely bond with Wilbur, a charismatic pig. At the Zuckerman Farm, Wilbur meets a silly goose, a moody sheep, a selfish rat, and Charlotte, a clever spider. In an effort to save her friend, Charlotte weaves flattering messages about him into her web that cause a sensation in the small town. Fall in love with your favorite characters all over again as they bring this "radiant" tale from page to stage this holiday season! Recommended ages 5+.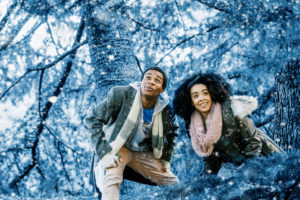 Synetic Family Theater Presents: Hansel & Gretel- Dec. 1- 23-2017
(1800 South Bell Street VA 22202)
During the bustle of holiday crowds, Gretel tries to keep her brother, Hansel, out of trouble while their unengaged babysitter leaves Gretel to fend for them both. As Hansel embarks on his own wonder-filled exploration of his everyday surroundings, he and his sister fall into a magical realm that takes them far away from home. In this wordless production, the well-beloved Grimm fairy tale embraces the fantastical through the eyes of those who see the world through a different lens.
Madeline's Christmas at Encore Stage & Studio– Dec 1 – 3, 2017
(Gunston Arts Center – Theatre One (2700 S. Lang St, Arlington, VA 22206) 
"In an old house in Paris that was covered with vines lived 12 little girls in two straight lines." So begins this delightful story of Madeline's Christmas! Miss Clavel takes 12 little girls on a series of adventures when disaster suddenly strikes as everyone gets the flu. Everyone that is, except for the ever-resilient Madeline. Saddened that they may not be able to go home for Christmas, the girls and Miss Clavel take to their beds. A jolly visitor in red appears who reminds Madeline and her friends about the magic of the holidays. Recommend this charming musical for ages 4 and older.
Alexander and the Terrible, Horrible, No Good, Very Bad Day at Adventure Theatre- Feb 9 –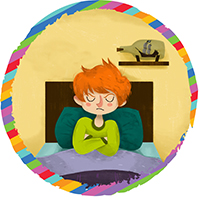 March 31, 2018
(7300 MacArthur Blvd. Glen Echo, MD. 20812)
Alexander is having a bad day. A terrible day. A horrible day. To be quite honest, it's a terrible, horrible, no good, very bad day. But then, everybody has bad days, sometimes. Not only does Alexander wake up with gum in his hair, but his mother forgets to pack him dessert, and his best friend decides he's not his best friend anymore. And if that's not bad enough, Alexander's brothers don't have any cavities but—he does. And just when it can't get any worse, there are lima beans for supper and —yuck!—kissing on TV. It is enough to make anyone want to go to Australia. Uuuugggghhh. Recommended all ages.
The Princess & The Pauper: A Bollywood Tale at Imagination Stage- (Feb 10-March 18, 2018)
(4908 Auburn Ave. Bethesda, MD. 20814)​
Set in long ago India, this Bollywood-inspired adaptation of the classic Mark Twain novel shows how the common people work long hours to support the luxurious lifestyle of those in the palace. As a corrupt Wazir plots to steal the throne from the Sultan's heirs, a spoiled Princess Razia forces a shy dressmaker's daughter, Zainab, to exchange places with her. Razia gradually discovers how unfairly the people are treated, and resolves to become a just leader. But, can she expose the Wazir's villainy before he is crowned? In a madcap finale, Razia, Zainab, and all of the people of Dehli rise up to crash the coronation. Recommended ages 5+.
Robin Hood at Imagination Stage- (April 14-May 20, 2018)
(4908 Auburn Ave. Bethesda, MD. 20814)​
In this story from the traditional English folklore, Chris Dinolfo (JACK and Phil, Slayers of Giants-INC) plays the title role! Our hero sides with the townsfolk against the cruel Sheriff of Nottingham and the even crueler, greedier King John. With his band of Merry Men and the lovely Maid Marian, Robin robs the rich to help the poor. Experience all the fun in Sherwood Forest—sword fighting, bows and arrows, and miraculous escapes! Recommended ages 5+.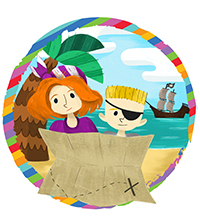 Judy Moody & Stink: The Mad, Mad, Mad, Mad Treasure Hunt at Adventure Theatre– April 20 – June 3, 2018
(7300 MacArthur Blvd. Glen Echo, MD. 20812)
Third grade has put Judy Moody in a mood. She's got to figure out what to include in her "Me" collage, and her know-it-all little brother Stink keeps getting in the way. When the Moody family drops anchor on "Artichoke" Island, they meet Cap'n Weevil with a secret treasure map, launching them on a mad dash across the island in search of gold. But they're not the only salty dogs lookin' for loot! Can Judy Moody and Stink outwit their competition in time? Will Judy finish her project? Come aboard as we launch this world premiere and find out! Recommended all ages.
Tinkerbell at Adventure Theatre- June 22 – Aug 20, 2018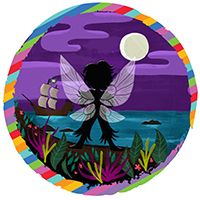 (7300 MacArthur Blvd. Glen Echo, MD. 20812)
Everyone knows the story of Peter Pan. Or, at least, everyone thinks they do. But unless you have heard it from Tinker Bell's point of view, you really have not heard it at all. A new twinkling light shines on all the characters you love including, Wendy, the Lost Boys, Peter Pan, Smee, and the nefarious Hook from a feisty fairy's point of view. Recommended all ages.
You're a Good Man, Charlie Brown​ at Imagination Stage- (June 23 Aug 12, 2018)
(4908 Auburn Ave. Bethesda, MD. 20814)​
Don't miss your chance to see the comic strip characters of the lovable "Peanuts" gang comic brought to life in Summer 2018! This hit Off-Broadway musical is directed by acclaimed playwright and director Aaron Posner (Ford's Theatre, Arena Stage, Folger Theatre, Signature Theatre, Woolly Mammoth Theatre Company, and many more!). Join Charlie Brown, Snoopy, Lucy, Linus, Peppermint Patty, and Schroeder as they sing and dance their way through the timeless struggles of childhood. This show features catchy songs, including "You're a Good Man, Charlie Brown", and is the perfect family outing for the young and young at heart! Recommended ages 5+.
Plan ahead:
Venues to keep in mind:
Jammin Java (Tot Rock)
The National Theatre

Encore Stage and Studio

BlackRock Center for the Arts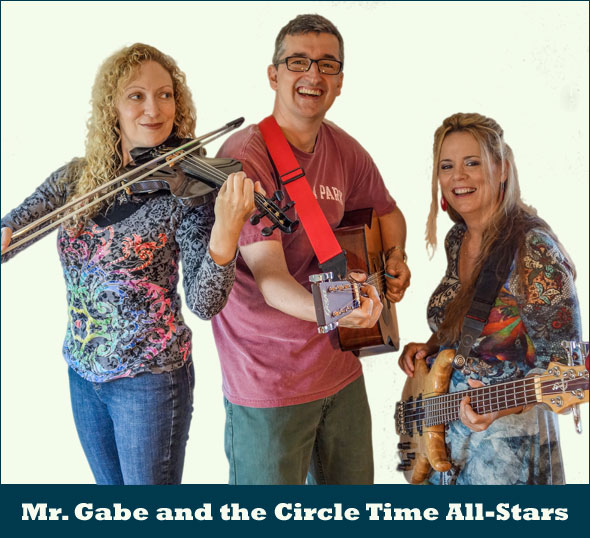 Favorite DC musicians and performers (in no particular order) we recommend checking out their schedules:
Mr. Gabe
John Henry, The Guitar Playing Man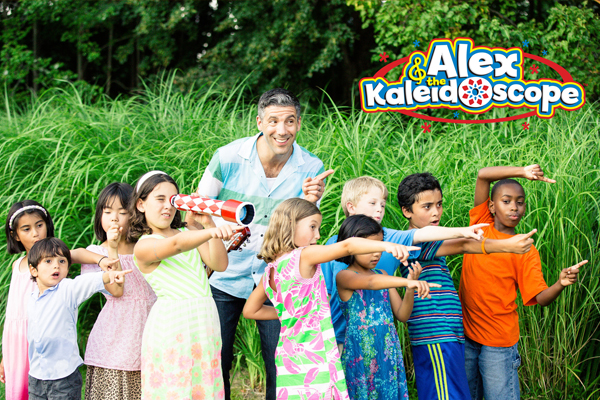 Summer:
Backyard Theater for Children at Strathmore (10701 Rockville Pike North Bethesda, MD 20852-3224)
Bringing families together for concerts that are entertaining, educational and perfect for all ages! Thursdays in July. Bring a blanket and relax under the tent. $8 tickets for kids over 2.
July 6: Sonia De Los Santos
July 13: The Amazing Max
July 20: Falu's Bazaar
July 27: Joanie Leeds and the Nightlights
Children's Theatre-in-the-Woods  offers summer-long entertainment to children. Shows are geared towards children in Kindergarten-Grade 6.
Summerfest Family Theatre in Frederick
From clowns and magicians, to Emmy-awarding winning musicians and puppeteers, the Summerfest Family Theatre has brought high-quality entertainment to Frederick youngsters for over seventeen years! All summer long, Thursdays at 10:00am.