The DMV area has an abundance of live productions whether it be theater or music, there's always something going on. Expose your Bambinos early and help develop their appreciation for dramatic arts and rhythm. This summer you can also see performances involving live music and outdoor movies. We've added a list of well-known musicians and venues at the bottom.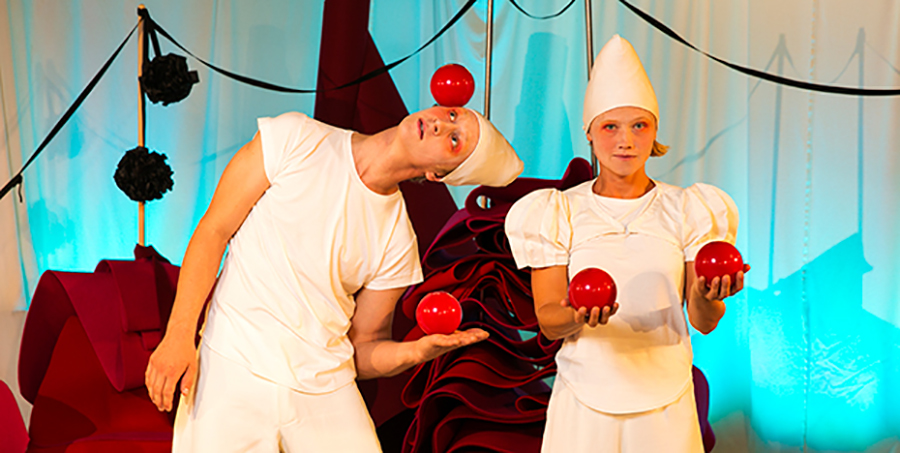 (Photo: Marmalade at Atlas Performing Arts Center)
Discovery Theater is part of the Smithsonian for Young Audiences. Shows are generally on a weekday at 10:15 and 11:30 however there are some shows that will have weekend performances. August and September they do not have shows.
In addition to on going shows at The Puppet Co Main Stage, they also feature a series called Tiny Tot shows. These are geared towards the younger audience (0-4 years old) with a shorter show for $5.  Show titles vary each week. (7300 MacArthur Blvd. Glen Echo, MD. 20812)
Millennium Stage at The Kennedy Center presents free performances everyday, no tickets required! Shows typically begin at 6:00pm.
Tinkerbell at Adventure Theatre- June 22 – Aug 20, 2018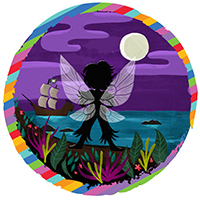 (7300 MacArthur Blvd. Glen Echo, MD. 20812)
Everyone knows the story of Peter Pan. Or, at least, everyone thinks they do. But unless you have heard it from Tinker Bell's point of view, you really have not heard it at all. A new twinkling light shines on all the characters you love including, Wendy, the Lost Boys, Peter Pan, Smee, and the nefarious Hook from a feisty fairy's point of view. Recommended all ages.
You're a Good Man, Charlie Brown​ at Imagination Stage- June 23 Aug 12, 2018
(4908 Auburn Ave. Bethesda, MD. 20814)​
Don't miss your chance to see the comic strip characters of the lovable "Peanuts" gang comic brought to life in Summer 2018! This hit Off-Broadway musical is directed by acclaimed playwright and director Aaron Posner (Ford's Theatre, Arena Stage, Folger Theatre, Signature Theatre, Woolly Mammoth Theatre Company, and many more!). Join Charlie Brown, Snoopy, Lucy, Linus, Peppermint Patty, and Schroeder as they sing and dance their way through the timeless struggles of childhood. This show features catchy songs, including "You're a Good Man, Charlie Brown", and is the perfect family outing for the young and young at heart! Recommended ages 5+.
Seussical at Encore Stage and Theatre– July 20-29, 2018
(Kenmore Middle School Theatre (200 S Carlin Springs Rd, Arlington, VA 22204)
The Cat in the Hat tells the story of the colorful characters who live in the Jungle of Nool. Horton the Elephant hears a sound coming from a speck of dust on a clover and discovers an entire world of the Whos. Jojo, an imaginative Who, keeps getting in trouble for thinking too many "thinks." Horton must not only protect the Whos on their clover, but also sit on an abandoned egg, left to him to look after by Mayzie LaBird. Gertrude McFuzz, Horton's next door neighbor and admirer, fights to rescue him. Come and enjoy many well-beloved characters of Dr. Seuss as they learn about friendship, loyalty, and community. After all, "a person's a person no matter how small." We recommend this musical for ages 4 and older.
Summer Performances:
Backyard Theater for Children at Strathmore (10701 Rockville Pike North Bethesda, MD 20852-3224)
Bringing families together for concerts that are entertaining, educational and perfect for all ages! Thursdays in July. Bring a blanket and relax under the tent. $8 tickets for kids over 2.
Wolf Trap Children's Theatre-in-the-Woods  offers summer-long entertainment to children. Shows are geared towards children in Kindergarten-Grade 6.
Summerfest Family Theatre in Frederick
From clowns and magicians, to Emmy-awarding winning musicians and puppeteers, the Summerfest Family Theatre has brought high-quality entertainment to Frederick youngsters for over seventeen years! All summer long.
Venues to keep in mind:
Jammin Java (Tot Rock)
The National Theatre

Encore Stage and Studio

Black Rock Center for the Arts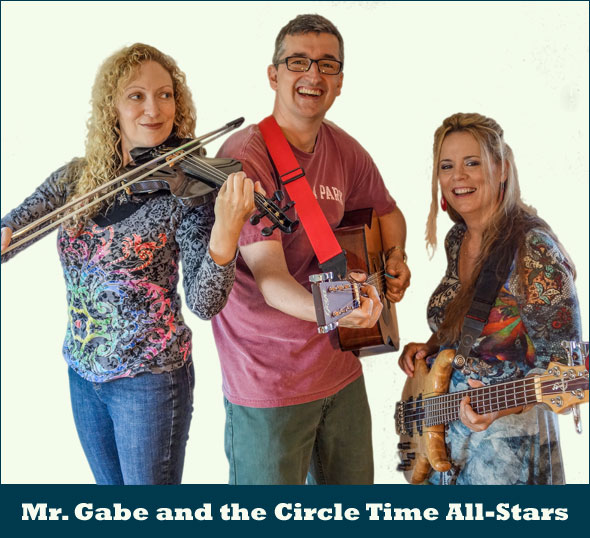 Favorite DC musicians and performers (in no particular order) we recommend checking out their schedules as well as considering them for birthday parties:
Mr. Gabe
John Henry, The Guitar Playing Man