We figured we'd pull together some great indoor options for you and your kids in the Washington, DC metro area– plus some options up the road in Baltimore. So whether it's raining, snowing — or just too cold or hot outside, here are some fantastic places to check out. They'll keep your little ones engaged and might even tire them out enough to keep you happy. We'll try to keep this list updated, so do add your suggestions to the comments below and we'll keep building! Scroll all the way to the bottom as there are on-going lists of theatres, gyms and other great indoor spaces.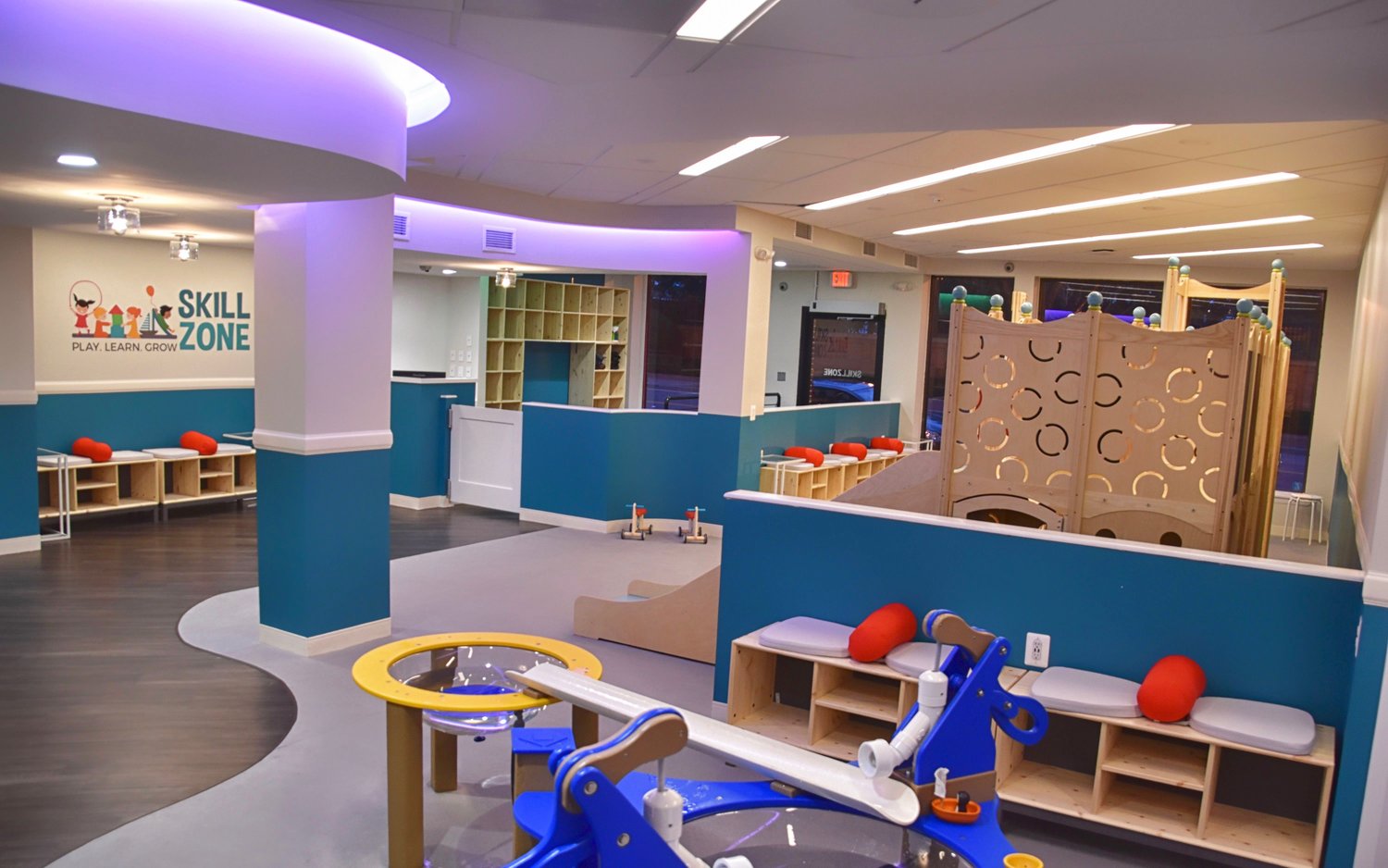 Washington, DC:
Skill Zone- (709 8th Street SE Washington, DC  20003)

SkillZone is a fun, fresh place to play and learn in Washington, DC., open for drop-in play time, classes, and private parties! A place in the city for children 6 & under.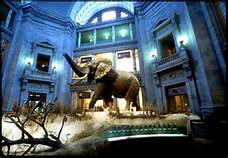 Smithsonian Museum– (Various Locations)

Most are free of charge! Specific child-friendly areas in museums listed below.
U.S. Botanic Garden– (100 Maryland Ave SW)
Massive indoor exhibits, you can spend all day here. Check website as they occasionally have events such as cooking demonstrations, concerts, baby snuggler days and more.

Magic Ground- (3100 14th St Northwest 3rd Level Washington, DC)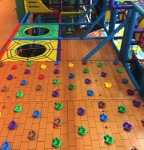 The theme of Magic Ground is a magical castle and the motto is "a magical place to eat healthy and play safely." Children will crawl, jump and climb, explore, discover and create here. See my introduction of the space here.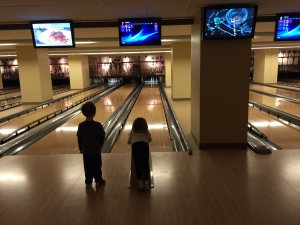 Pinstripes Bistro, Bowling, Bocce– (1064 Wisconsin Ave NW, Washington, DC 20007)
In addition to just stopping in at any time to bowl, play bocce or eat they also have a Tots Playtime every M-F 10am-12pm.
$4 per Child/Hour, with a $5 shoe rental. Parents bowl free! They play cartoons in the background and serve the full menu and provide crayons and a children's menu. They also have a weekend brunch and kids 12 and under are $14 and kids 5 and under are free. Family Day is Sunday after 5pm; Kids 12 & under eat 1/2 price from the kids menu.
Avalon Theatre Weekend Family Matinee– (5612 Connecticut Ave., NW Washington, DC. 20015)
Films and live performances that are family-friendly and ridiculously fun. Screenings are typically held on Saturday mornings and scheduled periodically throughout the year.
The National Postal Museum
- (2 Massachusetts Ave., N.E. Washington, DC. 20002)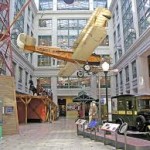 A Smithsonian Institution that is under visited will keep your child busy, especially the older ones. There are many hands-on exhibits as well as replica mail cars and mail carrying planes hanging from the ceiling. Visitors can create their own stamp designs, sort through the Museum's collection and create their own stamp collection based on the topics that interest them most at 3 touchscreen tables and kids can pretend they are mail-clerks and try to toss packages into their proper bin. Those are just a few highlights sure to appeal to everyone in the family. Union Station is located next door so you can take the Metro (red line or stop by Union Station to admire the architecture or grab lunch. Open daily 10:00am-5:30pm
and the museum is free.
Rock Creek Nature Center- (5200 Glover Rd. NW., Washington, DC. 20015)

The facility includes a children's Discovery Room offering environmental education books and games and a "Discover Rock Creek" bilingual (Spanish and English) exhibit geared for middle school audiences. The Nature Center also includes live turtles, fish, snakes, an active beehive, a bird observation deck, and "water-wise" garden. There is also a one-half mile self-guiding interpretive trail; the Woodland Trail, which begins behind the Nature Center. Open 9:00am-5:00pm Wednesday-Sunday.
Woodrow Wilson Aquatic Center– (4551 Fort Drive, NW Washington, DC 20016)
An amazing aquatic center in Tenleytown that offers an Olympic size indoor lap pool and kiddie pool that is open year round, seven days a week. Kiddie pool includes basketball hoops, a wade in area and buckets that dump water. Free to DC residents.
All Fired Up– (3413 Connecticut Ave., Washington, DC 20008)
Take your little ones to pain pottery, acrylic painting, design a mosaic, work with ceramic fusion and fused glass. You are charged one fee depending on what you choose to do. You can spend as much time as you'd like and you can bring in outside food.  Check the website for weekly specials.
ArtJamz– (1728 Connecticut Ave NW, Washington, D.C. 20009)
An art playdate or a time to go get messy. Each child gets their own canvas to paint and keep, an easel, smock, and unlimited access to a huge selection of art materials. Glitter, stencils, palettes, and other materials are sure to excite and inspire any young artist. Parents can get their own easel and canvas or grab a drink at the bar and hang out in the artists lounge while the kiddos unleash their inner artists.
The National Building Museum– (401 F St NW, Washington, DC. 20001)
Play is not only for kids in the Play, Work, Build exhibit. You can  choose a tactile experience with the small or large blocks, the virtual block-play experience, or all of the activities, you are encouraged to participate in unstructured, imaginative play that exercises muscles and minds. Buy tickets for the Building Zone, intended for children ages 2-6. Children can build a tower or brick wall, curl up with an architecture picture book in the Book Nook, drive bulldozers and other construction play trucks in the Construction Zone and imagine being a craftsperson complete with a hard hat, tool belt, and goggles. The museum is such a great place to go and it helps the architecture of the actual building is magnificent, and there is a coffee shop! Hours are 10:00am-4:00pm and is right across from the Judiciary Square Metro (Red Line).
ImagiNATIONS Activity Center at the Smithsonian National Museum of the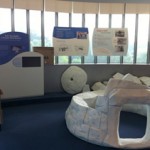 American Indian– (4th St & Independence Ave., S.W. Washington, DC 20560- located on the 3rd floor)

This playroom is interactive and family friendly and a perfect setting for unique learning experiences. Weave a giant basket to learn about the various styles of basketry. Explore different modes of transportation like snowshoes and skateboards. Sit inside a full-sized tipi and learn about the buffalo. And stamp your imagiNATIONS passport with real tribal seals as you journey through the center. Additionally, the activity center offers stories about Native cultures or by Native authors, available for reading in the center's story room. The craft room offers visitors the opportunity to create art projects and take them home. New to the room is a kayak balancing game and Native Beats Music Room, where kids can explore music through Native percussion instruments. Hours are 10:00am-5:30pm and the museum is free.
Politics & Prose Bookstore– (5015 Connecticut Ave. NW Washington, D.C. 20008)
The cutest bookstore equipped with well knowledgeable and friendly employees make coming here a real treat. The children's section is small enough you can let your little ones walk around and browse by themselves. Grab a coffee or bagel at The Modern Times Coffeehouse, located downstairs next to the children's section. Support your local bookstore! Stop by on a Monday morning and you'll probably hear a local musician for songs and stories.
Spark!Lab at National Museum of American History – (14th St and Constitution Ave, NW, Washington, DC. 20001)

Spark!Lab can be found in the basement of the museum. In an effort to show that invention is more than just that "Aha!" moment, Spark!Lab provides visitors with opportunities to explore the invention process and their own inventiveness through a variety of interdisciplinary, hands-on activities. In an engaging and exciting environment, Spark!Lab demonstrates the central role that invention plays in American history. The below video does a great job of taking you through the area so you know what to expect. They have areas for the younger and areas just for the older. Hours are 10:00am-4:00pm and is free.
Also, be sure and visit Wegman's Wonderplace before leaving the museum. Wegmans Wonderplace is the first exhibition on the National Mall designed for children 0 to 6. This 1,700-square-foot interactive space provides the youngest historians with age-appropriate activities and experiences.
Discovery Room at The Smithsonian Natural History Museum–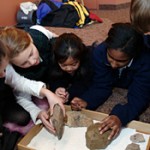 (10th St. & Constitution Ave. NW, Washington, D.C. 20560 )
Q?rius Jr. is a hands-on room featuring real Museum objects and artifacts. During Open Hours, visitors can look at fossils, skulls, shells and minerals, use a microscope, try on costumes from around the world and much more! It's open to the public Tuesdays – Thursday 12:15pm-2:30 pm, Friday 10:30 am – 2:30 pm, and Saturday and Sunday from 10:30 am – 3:30 pm (closed Mondays). The museum is open 10:00am-5:30pm if you want to check out the exhibits while you're there. The museum is free.
International Spy Museum- (800 F St NW)
Bureau of Engraving and Printing- (14th and C Streets, SW
Washington, DC 20228)
Maryland:
Monster Mini Golf- (9116 Gaither Rd Gaithersburg MD, 20877) (Also in Towson, MD and Columbia, MD. Coming soon to Chantilly, VA)
Monster Mini Golf is an exciting indoor monster themed glow in the dark 18 hole miniature golf course that offers a host of fun activities at every turn. This is not your average mini golf course! Whether you're visiting for the first time, or the hundredth, you feel the excitement and adventure of playing mini golf among a scary but cool monster décor with custom and animated props at every turn. All locations are unique and custom designed. Monster Mini Golf is fun for the all ages! Our courses are challenging enough for adults to navigate, yet very playable for children. Throughout your stay, you will be entertained by our own in-house crazy DJ. In addition to mini golf, each Monster Mini Golf has its own state of the art arcade game area, private event rooms and some locations even have unusual gift shops!
Rockin Jump– (8855 Orchard Tree Ln Towson, MD 21286) and (18620 Woodfield Rd, Gaithersburg, MD 20879)
The ultimate trampoline park in Maryland!
Laugh Out Loud Stations Mega Fun Center– (6250 Greenbelt Rd.Greenbelt, MD 20770)
CRAZY FUN Rides and AMAZING attractions all in one place to develop LOL Stations as the Best Indoor Theme Park and Birthday Party Place in the Washington metropolitan area, where the entire family can play together!! LaserTag, Challenge Course, Tumbler, Bumper Cars, Ball Blaster, Bouncers, 4-Level Playground, Himalaya, and much more!! Purchase a package or pay for single games.

Monkey Joes– (13032 Middlebrook Rd. Germantown, MD 20874)
An indoor playground of wall-to-wall inflatables will open soon and will offer bouncing, sliding, and climbing fun for kids 12 years old and younger. 

ZAVAZONE– (40 Southlawn Court Rockville, MD 20850)
ZAVAZONE is an Indoor Adventure Park: a unique space dedicated to active fun for people from ages 5 to 105.  ZAVAZONE brings together ninja courses, ropes courses, trampolines, climbing challenges, zip lines, and more under ONE soaring roof.  It delivers a heart-pumping multi-action experience like no other.  Every visit to ZAVAZONE grants access to ALL of these exhilarating challenges, so you're always free to create your very own active adventure. The state-of-the-art equipment is overseen by highly trained ZAVAZONE coaches who ensure safety while inspiring guests to make the leap or try a bold new move. All ZAVAZONE activities are included with admission.
60 minutes   – $19.50, 120 minutes – $30.00, 180 minutes – $40.00, 240 minutes – $50.00
Saturday Art Explorers at Glen Echo– (7300 MacArthur Blvd. Glen Echo, MD. 20812)
Drop-in for art activities and open play in the pre-school area in the Candy Corner Studio. Cost is $10 and it's open on Saturdays from 10am-12:30pm. Best for ages 2-8. No pre-registration required. Presented by Playgroup in the Park (PGiP) and the Glen Echo Park Partnership.
Glen Echo Park Aquarium– (7300 MacArthur Blvd. Glen Echo, MD. 20812)
Climb Zone-(13200 Mid Atlantic Boulevard Suite 130 Laurel, MD 20708)
Indoor rock climbing with individual walls, each with a theme. There are a few bounce houses, an area for kids 3 and under to play in, video games and a small cafe. Ages 2-5 are $12, 6 years and older $25. You can stay as long as you'd like. Outside food is permitted. You can have a birthday party here too. Put your harness on and climb aboard your favorite art whether it be Mt. Rushmore or the Alice in Wonderland themed wall, you'll have a great time.
Play N' Learn: The Playground Superstore– (9133 Red Branch Road Columbia, MD 21045)
Spend up to 2 hours at Play N' Learn's indoor playground in Columbia, MD. Your children are welcome to come play with swingsets, basketball goals, trampolines, air hockey and foosball tables in the 6,000 sq ft facility. The facility, which features safe rubber flooring throughout, is best suited to entertain ages 2-8. However, they do have baby swings to accommodate the little guys. Open Play costs just $6 ($8 when Howard or Baltimore County schools are closed). Tickets MUST be purchased prior to arrival on weekends, but you can just pop-in Monday – Friday. We charge for all children over 12 months. Children under 1 are free.
KID Museum- (Davis Library:6400 Democracy Blvd., Bethesda, MD  20817)
KID Museum offers unique, interactive experiences for elementary and middle school-aged children that integrate hands-on science, technology, engineering, art and math learning with an exploration of world cultures and global citizenship. Each week there are different activities– check the website for updates.
Prince Georges Sports & Learning Complex– Gymnastics Workshops (8001 Sheriff Road, Landover, MD 20785)
Looking for a fun activity for your children? Bring them to our gymnastics workshops!  These workshops are an open play time for your child to explore gymnastics in a safe and fun environment. Please be aware, these workshops are not structured classes, but open play!  Spaces are available on a first-come, first-served basis. Maximum 3 children to 1 adult. Parents are required to be on the floor with the children. Walkers to age 12 are welcome, $6/participant.
Snapology-  (9150 Rumsey Road, Suite A4 Columbia, MD 21045)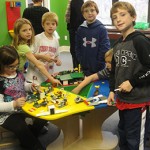 Your little builders and creators will be kept busy. Creative play in their Lego Lab Discovery Center includes building on the walls, Duplo fun, giant soft blocks to build and knock down, several Lego stations and more! Hours are 10am-5pm Tuesday through Friday, 9am – 12pm Saturday and Sunday and Closed Monday. The price is $10 per hour. Call before heading there as hours are subject to change.
Lego Room and Model Trains at Roads & Rails Museum- (200 N. East St. Frederick, MD 21701)
Roads and Rails has one of the world's largest model train layouts, but reasonably sized enough for small children and seniors. There are buttons all around the display for the kids to press, and they enjoy it so much they've often joked that they should have just made a button museum! There is a scavenger hunt for older children and adults, who take in the detail while the little ones chase the trains. There are benches for relaxation, and lightweight portable step stools so the smallest of our visitors won't miss a thing. Cars drive thru cities, roller coasters hurl their passengers through loops, volcanoes roar and flash. Pop culture fans will be amused at the numerous references to their favorite shows and movies. Those who appreciate craftsmanship will enjoy the scratch-built buildings and natural features. They have a Lego room which will excite Lego fans of all ages, and has Lego trains that come alive at the push of a button. Seasonal changes include a distribution of Santas around the layout as part of a Christmas scavenger hunt. They also do Halloween and Christmas layouts in Lego especially for our Lego room. Prices for Kids 3-11 $4, adults $7. Hours are Monday, Thursday & Friday 10am-5pm Saturday – 10am-5pm Sunday – 12pm-5pm Closed Tuesday and Wednesday.

All Fired Up– (4923 Elm Street, Bethesda, MD 20814)
Take your little ones to pain pottery, acrylic painting, design a mosaic, work with ceramic fusion and fused glass. You are charged one fee depending on what you choose to do. You can spend as much time as you'd like and you can bring in outside food.  Check the website for weekly specials.
Little Loft: A Neighborhood Art Space– (7007 Carroll Ave Takoma Park MD 20912)

Looking for an inspiring indoor play space with art enrichment?  Come to our Little Lab hours, open to children ages 18 months and up.  Play dough, crayons, light table, rice table, beading projects, water play – a rotating selection of early childhood activities that encourage exploration and creative expression. Adults caregiver must be present. Drop in Tuesday-Friday from 10:30am-12:30pm for art play, ages 1.5-3 years old. $15/child, $7.50 for siblings, infants are free.
The National Children's Museum –(151 St. George Boulevard – National Harbor, MD 20745) (Closed)
We've had many weekday and weekend posts pointing you to this children's museum. Infants and toddlers can enjoy the 3 & Under gallery, where activities revolve around play, movement, art and discovery through the senses. Our World is most appropriate for children over 3 years old and under 8. Frequent performances are included with admission (see calendar). The museum is open weekdays and weekends from 10 am to 5 pm, admission costs $10 for everyone over 12 months of age.
Storyville– (6105 Kenwood Avenue Baltimore, Maryland 21237) and (1811 Woodlawn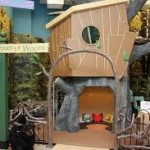 Drive Woodlawn, Maryland 21207)
Baltimore libraries opened Storyville for children ages 0-5 which encourages children to cultivate enthusiasm for reading and learning. It's a creative and interactive early literacy and learning center. It's so brilliant they have two locations (see above). It is full of mini-villages with themes, complete with a post office, grocery store, house, theatre, construction zone, and a library. Much like Playseum except this is free!
Maryland Science Center- (601 Light St, Baltimore, MD 21230)
Besides all of the great hands-on science exhibits MSC has a Kids Room designed for children ages 0-8. Highlights include large water play area, undersea world with periscope and submarine theme and pneumatic messaging system, streetscape, and giant pinscreen. THe museum also has an IMAX and Planetarium. Check the calendar and incorporate your trip here on a day they have the Gadget and Gizmo's Puppet Science Show or The Storybook Caravan. Children under 3 are free.
The National Capital Trolley Museum – (1313 Bonifant Rd., Colesville, MD 20905) 
This museum is not very large but will have the attention of those train enthusiasts in your family. Summer is the perfect time to go as they have family programs throughout; storytelling, crafts and videos featuring trolley cartoons. They have a model train, a working trolley kids can take rides on (rides are unlimited with paid ticket), silent films displaying trolley life, and a large area full of old street cars.  Check here for the information on operating hours. Open Saturday and Sundays 12:00pm-5:00pm, year round and Thursdays and Fridays in the summer. $4 admission without trolley ride, $7 museum admission and unlimited rides, $5 children aged 2-17 museum admission and unlimited rides.
Dynamite Gymnastics Center– (4956 Boiling Brook Parkway Rockville, MD, 20852)
Sign up for classes or test out the gym at Open Gym which is offered several times a week, see schedule online. Cost is 50 minute (scheduled) $8 per child (under 18); $12 per adult ages 18-23 and 90 minute (scheduled)- $12 per child (under 18); $17 per adult ages 18-23 and they also sell passes for those frequent visitors. During Open Gym your kids can explore the gym which includes beams, trampolines, rope swing, mats to tumble on and so much more.
Sky Zone Indoor Trampoline Park– (7175 Oakland Mills Rd, Columbia, Maryland 21046), (15809 Gaither Drive Gaithersburg, MD 20877) and (Location in Fairfax coming soon)
Another trampoline park that offers fun for all ages. Sky Zone has toddler time during the week, Sky Jam (16 and older) and they offer birthday parties.
Port Discovery Children's Museum– (35 Market Pl, Baltimore, MD 21202)
Another museum we have featured many times on the blog. A larger children's museum than The National Children's Museum. There is an art exhibit sure to please: The Art of Sesame Street! Take the YouTube tour below with "Fun Things to do with Kids" for a first hand look into the exhibits. They constantly have events arranged for families. $13.95 for everyone older than 2.
Be With Me Playseum– (545 8th St SE, Washington, DC 20003) and (7000 Wisconsin Ave,  Chevy Chase, MD 20815)
The Playseum has interactive rooms, each with a theme: a pet store (with real animals), a Safeway grocery store (with shopping carts), a Dominos pizza area where kids can make pretend pizzas and so much more. My son especially loves the firetruck he can climb in, put a fireman hat and jacket on and pretend he is putting out fires. They offer great deals so check their website.
The Playseum Upstairs– (7000 Wisconsin Ave, Chevy Chase, MD 20815)
For kids who are too old for a babysitter and Mom and Dad want a night out in Bethesda. They have ping-pong, air hockey, foosball, snacks, arts and crafts, pillow fight room, soap making center, retro coffee shop with instruments, make up bar and a sugar high area where kids can make their own smoothies and ice cream. The ultimate hangout place for ages 8-14. Open Friday, Saturday, Sunday and when Montgomery County Schools are out they are open. $10 a person and the price drops to $7 if you bring a friend.
North Arundel Aquatic Center- (7888 Crain Hwy S, Glen Burnie, MD 21061)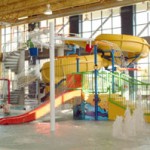 Just a short ride from DC– about 35 minutes. The aquatic center features two pools, a 134-foot water slide (must be 48′ or taller), splash down area, water buckets, preschool slide, vortex area and a poolside spa for grown-ups. Two hour limit with admission. You can purchase advanced tickets. Kids must be 3 years old and completely potty trained to swim here. $6-$8/adults; $4-$6/kids.


Virginia~
Once Upon a Dream– (527 Maple Ave. East, Suite 200 Vienna, VA 22180)
Once Upon a Dream is a nurturing, fun, friendly activity center for children ages 9 months to 9 years and their families. Designed to develop your child's skills and creativity through open play and guided activities, our mission is to foster happiness and deeper connections for the whole family. With over 2,700 square feet of space, our facility offers a variety of spaces such as arts and crafts, soft toys for the youngest children, and lots of open play areas.
Nook Play Space- (5649 Lee Highway Arlington, VA 22207)
nook™ is a modern indoor play space for kids that parents can enjoy too. They removed the overstimulating, chaotic elements of the typical crowded play place to create more room for your child's imagination and a relaxed space for you to watch it unfold. Their mission is to bring thoughtful design to play. nook is divided into several different play areas or "nooks", each with its own play theme. You'll find nooks for art, music, reading, building, climbing, and sensory play. There's also a nook designed especially for infants. To keep up with your child's growing imagination, play themes in each nook will change periodically throughout the year. nook is designed specifically for 0 to 4 year olds with a parent or caregiver must accompanying their child at all times.
Lodoun Heritage Farm Museum– (21668 Heritage Farm Lane Sterling, VA 20164)
Be a "farmer for a day" in our interactive exhibit area for children and their families. Milk a life-like cow, collect eggs from the play chickens, and ride the Equi-ponies. Grandmas kitchen is an interactive exhibit on farm kitchens in the decade before WWI. Features  appliances and furnishings used in kitchen before the electrification of farm homes. Check the events calendar out also as they have Toddler Tuesdays, Camps and Kids' Night at the Museum. The Loudoun Heritage Farm Museum is a 501(c)3 not-for-profit that is dedicated to preserving, promoting, and bringing to life the rich agricultural history of Loudoun County.
Children's Science Center- (11948L Fair Oaks Mall, Fairfax, Va.)
Fun, hands-on exhibits, activities and programs focused on science, technology, engineering, and mathematics (STEM). Children 5 and under will love the Discovery Zone with foam building blocks, books and more. Children are $12, 2 and under are free.
Busy Bees– (6110 D Arlington Blvd. Falls Church, VA 22044)
An indoor play space where everything moves, spins or flies just for kids under 48″. $15 will get your kiddos inside, come and go as you please. Open 9-5 everyday. Complimentary coffee, tea and wifi.
JW Tumbles– (3223-B Duke Street Alexandria, VA 22314)(2499 N. Harrison Street Arlington, VA 22207) (12950 Highland Crossing Drive Herndon, VA 20171)
A learning playground for kids 4 months-9 years! JW Tumbles' growth development programs are divided into two different skill-based categories—Parent-Participation Classes for ages four months to three years and Independent Classes for ages three to nine years. Both programs are designed to develop many skills rather than just one and offer at least eight different activities per weekly class, varying week-to-week to keep your Tumbler on their toes. With a focus on developing every child's social, physical and cognitive skills, each level is specifically designed to engage and challenge your child based on his or her age and developmental milestones. They offer Kids Night Out, Summer Camps and more.
The Zone– (43811 Central Station Dr., Ste. 100 Ashburn, VA 20147) 
Similar to Dave and Busters, for both adults and children. They offer cosmic bowling, laser tag in a Mayan jungle, and 37 arcade games. They offer many specials on their website, including "Get a FREE ShotZ Burger with Purchase of a $10 Game Card" day.
Play N' Learn: The Playground Superstore– (4102 Pepsi Place Chantilly, VA 20151)
Spend up to 90 minutes at Play N' Learn's indoor playground in Chantilly, VA. Your children are welcome to come play with swingsets, basketball goals, trampolines, air hockey and foosball tables in our indoor playground and showroom. The facility is best suited to entertain ages 2-8. However, they do have baby swings to accommodate the little guys. Free Play is offered every Thursday excluding holidays and only requires a reservation to be made below. Free Play Thursdays are offered to the first 30 children to sign up in each time slot and generally book up fast. If ticket's for this week's play are sold out, check back after Thursday for next weeks sessions. A maximum of 6 tickets may be reserved.
Flight Trampoline Park- (7200 Fullerton Road, Springfield, Virginia 2215)
Not to be confused with a bounce house, Flight is full of enormous trampolines! A trampoline park that has an area specifically for children also offers Kid Flight (under 46″tall and only can jump) and Family Flight Nights.
Rebounderz– (22400 Davis Dr #180, Sterling, VA 20164)
Another indoor trampoline arena. Where family, fun and fitness come together. They offer Munchkin Mondays and Family Night Fridays. Check their website for Daily Dealz.
Long Branch Nature Center- (625 S Carlin Springs Rd, Arlington, VA 22204)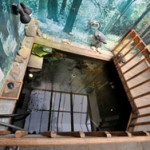 The Nature Center has a children's Discovery Room that has puzzles, books and a playhouse with toys and stuffed animals. They have live snakes, turtles and other critters. They host several classes for preschoolers and younger children. They also have an outdoor trail that leads to a playground. Hours are Tuesday-Saturday 10:00am-5:00pm, Sunday 1:00pm-5:00pm, closed on Mondays.

Gulf Branch Nature Center- (3608 N Military Rd, Arlington, VA 22207)
The Nature Center has a Native American room in the basement with a tree trunk canoe and a basket full of stuffed animals.  They also have snakes, spiders and various other local animals. They also host classes for young children. Call before heading there to make sure they are open as they were doing repairs this winter. Hours are Tuesday-Saturday 10:00am-5:00pm, Sunday 1:00pm-5:00pm, closed on Mondays.

Potomac Overlook Park Nature Center- (2845 N Marcey Rd, Arlington, VA 22207)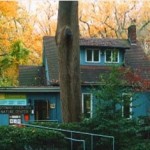 The Nature Center contains several displays and exhibits on energy, a microscope and bees, snakes and turtles. They also have a small room for kids called the cave where children can explore, pretend and learn.
Explore More! Learning Center at Greater Reston Arts Center – (12001 Market Street Suite #103 Reston, VA 20190)
Explore More is a program designed for preschool and elementary school aged children. You begin by taking a specially prepared Gallery Guide that points out a few works in the exhibition that will focus your child's looking activities. The guide gives you the vocabulary to start talking about art with young children. Then you head back to the Learning Center and dig into an Art Bucket. Inside you will find art supplies and project suggestions based on your visit in the gallery. You take your creations home as a visual reminder of the day's exploration. $5 material fee per bucket. Open Tuesdays – Saturdays from 11am – 5pm
Leisure Pool at Cub Run RECenter – (4630 Stonecroft Blvd. Chantilly, VA 20151)
With a zero-depth entry and plenty of play features, this is the perfect pool for children. This 4,860 square foot leisure pool is equipped with an in-water playground, numerous spray features, a lazy river, vortex, open area for classes and lessons, and two waterslides, including one 50 foot fully enclosed slide that exits the building and reenters at the bottom. The whirlpool spa overlooks the leisure pool.
 Great Play– (11395 Government Center Pkwy, Fairfax, VA 22030)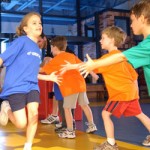 A gym unlike any you've been to with your bambino. During each class, through age-appropriate skills kids turn practicing skills into play through unique games in an Interactive Arena. They offer a variety of classes much different from your typical gym. They offer motor skill and introduction to sports, a Zumba class and a Play 50 class that sounds like Field Day meets Birthday party all in one class. See website for hours and prices.
CoWork CoPlay– (3260 Wilson Blvd., Arlington, VA 22201)

CoWork supports productive entrepreneurs and parents by providing a workspace away from home.  We provide desk space for individuals & small teams, secure Wi-Fi, complimentary coffees and teas without the distractions and noise of the "coffee shop office". CoPlay provides Pre-K aged children with an environment that promotes early development and learning through a play program designed and supervised by our dedicated staff. CoWork and CoPlay maximizes parents' ability to get work done.
Animated Child– (5167 Waterway Drive Montclair, VA 22025)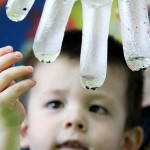 A Hands-On Exploration Center that is based on  Gardner's Multiple Intelligences Theory. Allows children ages 2-12 an opportunity to discover what intelligence or "Smarts" they are. Go find out your child's natural interest and highlight their unique way of learning. Animated Child believes talent and skills should never go unused. Open exploration times, enrichment classes, summer camps and birthday parties are available. See website for hours and prices.
Don't forget these indoor spaces as well:
National Geographic Museum– 1145 17th St NW, Washington, DC 20036
The National Zoo– 3001 Connecticut Ave NW, Washington, DC 20008
Kettler Capital Iceplex– 627 N Glebe Rd #800, Arlington, VA 22203
Washingtonian Center-  209 Boardwalk Pl, Gaithersburg, MD 20878
PB&Jack– 9540 Main St, Fairfax VA 22031
My Gym– Various Locations
Kidville– Various Locations
Gymboree– Various Locations
Family Friendly Theatres:
Smithsonian Discovery Theatre– 1100 Jefferson Dr SW, Washington, DC 20560
The Kennedy Center– 2700 F St NW, Washington, DC 20566
The National Theatre– 1321 Pennsylvania Ave NW, Washington, DC 20004
Imagination Stage Theatre- 4908 Auburn Ave, Bethesda, MD 20814
Adventure Theatre– 7300 MacArthur Blvd, Glen Echo, MD 20812
The Puppet Co– 7300 MacArthur Blvd, Glen Echo, MD 20812
Black Rock Center for the Arts– 12901 Town Commons Dr, Germantown, MD 20874
Strathmore Backyard Theater for Children– 5301 Tuckerman Ln Bethesda, MD 20852
Creative Cauldron– 410 S Maple Ave, Falls Church, VA 22046
Classika Theatre– 1800 S Bell St, Arlington, VA 22202
Wolf Trap's Children's Theatre-in-the-Woods– 1551 Trap Rd, Vienna, VA 22182