I've had the pleasure of collaborating with Lemon Tree Playgroup and recently gathered some upcoming events for them to share with their families. In doing so I realized there are times I go to post fun events for you to do and I realize the event is sold out (wah-wah). This will be a place for you to look ahead and reserve your spot if you're interested in attending. Holiday events will be added as the date approaches.

Looking Ahead- In order of date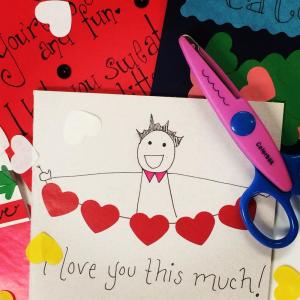 La Chandeleur Day at Hillwood Estate, Museum & Gardens
February 4, 2017 from 10:00am-5:00pm
La Chandeleur, also known as Crêpe Day, marks the halfway point between winter and spring.  In France, families celebrate by eating crêpes, which are round and golden like the springtime sun.
Snack on a tasty treat of sweet crêpes. Hear classic French tales inspired by scenes from La Fontaine fables that are pictured on tapestries covering chairs from France displayed in the mansion. Explore Hillwood's French treasures through interactive, docent-led, family-friendly gallery talks and a printed activity guide. Decorate a plate with fanciful designs and flourishes inspired by Hillwood's French Sèvres porcelain.
$18pp, $15 Senior, $12 Member, $10 Student, $5 Child (ages 3-18), free for children under 3. Tickets include 3 crêpes per person.
Valentine's Day Card Workshop at National Postal Museum
February 11, 2017, 11:00am – 4:00pm
Love is in the details at the annual Valentine's Day Card Workshop at the National Postal Museum! Come out and create heart-felt handmade cards and visit the museum's stamp store to send the cards to your loved ones with a special Postal Museum postmark. Free, no need to RSVP
Discover Engineering Family Day at The National Building Museum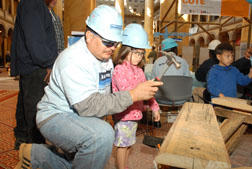 February 18, 2017 from 10:00am-4:30pm
Kick off National Engineers Week with a fun-filled day at the Museum. Drop in to meet real engineers and to test out your ideas with over 20 hands-on engineering activities. You can launch rockets, meet an astronaut, make slime, pop popcorn, and more. Visit the Discover Engineering Family Day website for more information. Register online. This event is free.
Celebrate Washington's Birthday on President's Day at Mount Vernon
February 18, 2017-February, 20, 2017
February 24, 2017-March 5, 2017
The 8th annual INTERSECTIONS Festival will feature more than 100 performances in dance, music, theatre, family programming and youth development, and will be seen by over 7,000 patrons and arts lovers.
Kids in the Kitchen at YMCA Anthony Bowen presented by Junior League of Washington
February 25, 2017 (no time listed yet)

Kids in the Kitchen is an annual spring event that showcases ways kids can eat smart and make healthy lifestyle choices. Targeted to children ages 3-13, local chefs host healthy cooking demonstrations, fitness experts lead high-energy exercise sessions and certified nutritionists are on hand to answer questions. Kids in the Kitchen is a fun-filled day of games, crafts, hands-on learning, and exciting prizes – all to celebrate and promote nutritional literacy.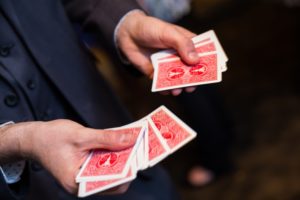 Magic of Spying: Tradecraft Trickery at The Spy Museum
February 25, 2017 from 11:00am-12:00pm
In the real-life world of espionage, spies often call upon the art of magic and illusion to distract the enemy, make evidence disappear, and escape unnoticed.  Join professional magician, Peter Wood, as he demonstrates the art of misdirection, sleight of hand, and other illusions used by skilled spies. This one of a kind performance, custom-designed for the Spy Museum, is guaranteed to fascinate children and adults alike. The Magic of Spying is for children ages 7 and up. One adult is required for every five KidSpy agents. Space is limited—advance registration required.
Sometime mid-March 2017 (Details to follow)
April 1, 2017 from 10:00am-4:30pm
The National Cherry Blossom Festival is kicking off kite season. The seventh annual Blossom Kite Festival showcases the creativity of kite makers and skill of fliers from across the US and other countries through a variety of competitions and demonstrations, Rokkaku Battles and the Hot Tricks Showdown. Bring your own kites or children can make a kite at an activity station (while supplies last) to fly on the Public Field.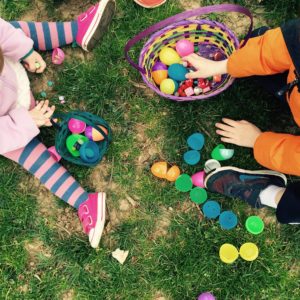 Fabergé Egg Family Festival at Hillwood Estate, Museum & Gardens
April 8 & 9, 2017 from 10:00am-5:00pm
Celebrate spring's arrival in Russian style! Admire the exquisite imperial eggs and other fanciful Fabergé creations collected by Marjorie Post. Enjoy festive folk music and dancing. Take part in a centuries-old egg-rolling game. Step into Fabergé's Workshop to decorate your own Fabergé-inspired egg. $18, $15 Senior, $12 Member, $10 College Student, $5 Child (ages 6-18), free for children under 6. Please note: As with all festival days, members do not receive free admission to Fabergé Egg Family Festival and guest passes are not accepted.
10th Annual Eggstravaganza at Tudor Place
April 8, 14 & 15, 2017 from 10:00am-12:00pm
Rolling green lawns, bright spring blooms, and the elegant mansion on a hill serve as backdrop for the 10th year of this festive annual attraction. Join the Easter Bunny for a special day as children of all ages enjoy games, crafts, an Egg Hunt, and thrilling Egg Roll Contest, down the grand South Lawn. Bring your own basket, spoon, and one hard-boiled egg per child. Member child: $7 | Non-member child: $10 | Accompanying adult: $5
Tudor Place Family Member Presale: January 3–31
Tickets on sale to the general public February 1
March 24-26, 2017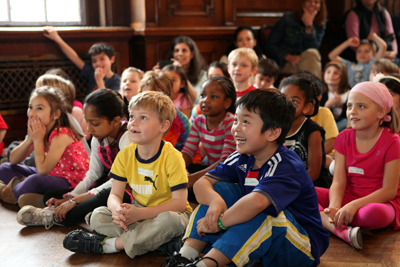 Sleepover at the National Archives
October 14, 2017
A night of adventure awaits at the National Archives! Join us for a special sleepover at the National Archives Museum in Washington, DC, and spend the night next to America's most precious treasures: the Declaration of Independence, the Constitution, and the Bill of Rights.
During the event, kids ages 8-12 along with their adults will explore our nation's treasured records, meet author Kathleen Krull and comic book artist Carolyn Belefski, sleep in the Rotunda near the Declaration of Independence and Constitution, and make memories to last a lifetime.
Guests also will be treated to movies in the museum's William G. McGowan Theater before turning in for the night, and will enjoy breakfast – including pancakes flipped by Archivist of the United States David S. Ferriero! – and more activities the next morning.
Music-
Strathmore Children's Art Talk & Tour at the Mansion
January 14, 2017, 10:15am
March 4, 2017, 10:15am
April 22, 2017, 10:15am
June 24, 2017, 10:15am
Young art lovers can get behind the brushstrokes and into the head, heart, and history of the artists with these kid-friendly Saturday tours. Children take part in an educational guided tour of the current exhibitions followed by a hands-on art activity. Ages 7 & up. Accompanying adults are free. Reservations required.
The Saturday Family Jazz Sessions at Strathmore's Mansion
February 18, 2017, 11:00am
March 4, 2017, 11:00am
March 18, 2017, 11:00am
April 1, 2017, 11:00am
April 22, 2017, 11:00am
May 6, 2017, 11:00am
May 20, 2017, 11:00am
June 3, 2017, 11:00am
June 17, 2017, 11:00am
Junior jazz aficionados spend Saturday mornings singing, playing, and preparing for a lifetime of music appreciation. Strathmore's fun, creative, kid-friendly series features world music percussionist Tom Teasley, renowned jazz singer Rochelle Rice, and multi-instrumentalist Seth Kibel. Recommended for ages 3–8. All sessions take place Saturdays at 11am in the Mansion. All attendees, regardless of age, must have a ticket. Children under 7 must be accompanied by an adult. Accompanying adults must also have a ticket. $10 for each session in advance, $12 at the door.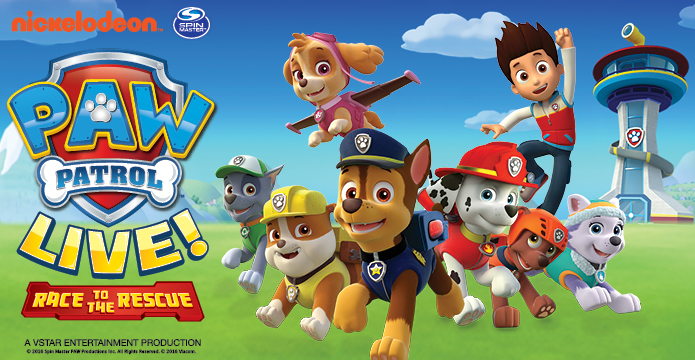 Shows-
Keep in mind our local theatre performances
Monster Jam Triple Threat at Verizon Center
Saturday, January 28, 2017, 1:00pm & 7:00pm
Sunday, January 29, 2017, 1:00pm
Disney on Ice: Dream Big at Verizon Center
February 15-20, 2017
Paw Patrol Live!: Race to the Rescue at Hippodrome
May 6, 2017, 10:00am & 2:00pm
May 7, 2017, 10:00am & 2:00pm
Kingman Island Bluegrass & Folk Festival
May 13, 2017
July 8, 2017